Every few years, the megapixel wars heat up, and this year is no different. Nikon is ready to claim the seat as king of the mountain, at least for now. Nikon is set to release the newest offering in their DSLR (digital single lens reflex) camera line, the Nikon D800.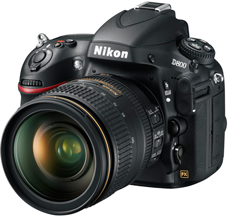 According to a press release dated February 7, 2012 from the Nikon Corporation, the D800 will have a whopping 36.3 million effective pixels or 36 megapixels. This is the largest offering from any manufacturer in the DSLR category right now.
Nikon claims that the processing engine, the new Expeed 3 engine, produces an image with quality equivalent to that of most medium format camera systems. For most photographers, this camera will, without a doubt, be overkill. The image files will be huge and the detail produced will likely only be necessary for commercial photographers capturing images for use on billboards. Yes, billboards.
Nikon has scheduled the first public display of this megapixel monster for the CP+ Photo and Imaging Show starting on February 9, 2012 in Yokohama, Japan. Will there be a stampede of photographers running out to get one this weekend? Not likely with the $2,900 price tag. Despite a price as large as the pixel count, if you need a camera with a sensor this size, Nikon's D800 might just be for you.