Barnes and Noble's popular e-reader, the Nook, is about to get a boost from Microsoft. Microsoft announced a $300 million dollar investment into a new venture with Barnes and Noble in an effort to compete with Apple and Amazon. Will Microsoft, a PC and gaming console company, be able to help the Barnes and Noble's e-readers beat out its competitors? Or, will Apple and Amazon reign supreme in the reader and tablet realm?
It is no secret that Apple has sold over 40 million iPads and Amazon has reported selling over 3 million Kindles. So, where does Barnes and Noble stand on sales of its Nook? All the company has said is that it has sold over a million. However, after Microsoft gets its hands on the device it is likely it will operate more like the iPad and link to PCs and Xbox consoles like iCloud. So, sales could rise rapidly since Amazon operates solely from their website and does not offer a way to link all devices. However, for those people using Apple products, the Microsoft investment in e-readers will have no effect on them. Apple, will however have to be prepared to offer the next big thing if it plans to stay on top in the e-reader and tablet market.
It would seem to most people that Microsoft could only help the Nook, but could just the opposite actually be true? With more features comes the possibility of more problems. Will Microsoft offer the level of customer and technical support that Apple offers? Will Barnes and Noble stores have Microsoft experts on hand to help people learn how to operate the new e-readers? Will the software have to be updated constantly? So many unanswered questions. Only time will tell whether the union will live happily ever after.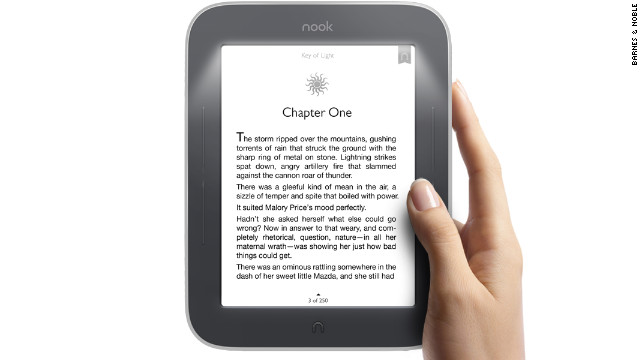 Do you own an e-reader? If so, what made you pick the one you have? Which do you think is better: the iPad, Nook or Kindle?